It's a Great Time to Fertilize your Yard and Lawn
Fertilizing is an important part of lawn care and your yard maintenance. We at Cacti Landscapes want to help educate and support you with all of your lawn care needs; this includes important information about fertilizing your yard.
Here are some tips about fertilizing and why now is a great time to fertilize your Las Vegas yard and plants. In the winter months you are safe from the blazing hot temperatures of the summer sun, which can contribute to burning or drying out your yard. When using fertilizer in the summer, at certain points you risk severely damaging your lawn or plants when attempting to fertilize. In Las Vegas, since we don't get snow fall that sticks, we are safe from the problem of melting snow rinsing out nutrients within the fertilizer.
The Soil Benefits of Cooler Temperatures
The cooler temperatures actually help maintain and preserve the nutrients in the fertilizer and keep it held in the soil. A great additional reason to fertilize in the winter months here are the wonderful temperatures for your sake. You can enjoy a nice day out gardening with a light jacket and a hat and not worry about potential heat stroke or over exposure to the sun. After all, your health and safety is of utmost importance when considering how to care for your lawn. Always remember to stay hydrated and protect your skin when caring for your lawn, even in the winter months.
Strengthen Roots
Fertilizing in the winter helps strengthen roots. If you're using fertilizer for plants or trees, root health is something you want to give attention to. Fertilizing now helps plants maintain important nutrients to grow stronger roots. There will always be some modifications on fertilizing and gardening suggestions based on the types of plant or lawn you are caring for. In regards to lawn fertilization, the level of nitrogen within your fertilizer will be an important factor to pay attention to. Be sure to check the desired nitrogen level for your particular kind of grass. If you're unsure of what type of fertilizer is best for your plants and lawn care, play it safe and check in with your Cacti Landscapes specialist.
Winter reserves of carbohydrates can help your lawn
Who knew that plants much like us use carbohydrates to store and burn for energy and growth? This applies more predominantly in regards to some grasses. Fertilizing in the winter months helps your lawn withhold using its natural carbohydrate reserve and give it an extra boost for its rapid growth period in the spring. The extra carbohydrates within the plants not only help promote healthy growth but can help prevent plant disease and help in aiding plant injury or illness.
Moderation and measurement is key
Some indoor plants may require less fertilization due to their lack of exposure to the outdoor elements. When fertilizing indoor plants, remember it's still helpful for their growth but they may require less.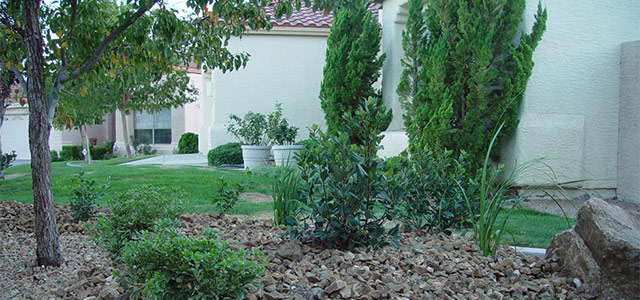 We hope this has helped you stay informed on some important tips on fertilizing in the winter months. Thank you for choosing Cacti Landscapes for your professional resource in all things plant and lawn care related.
https://cactilandscape.com/wp-content/uploads/2015/02/clean-las-vegas-landscaping-resized.jpg
320
640
Nathan Utter
https://cactilandscape.com/wp-content/uploads/2018/02/logo-cactilandscapes.png
Nathan Utter
2015-02-16 15:38:45
2023-05-29 07:43:56
It's a Great Time to Fertilize your Yard and Lawn