HENDERSON & LAS VEGAS LANDSCAPERS – ABOUT US
Owner Bret Utter started this business because he noticed a serious lack of proper service within the Las Vegas landscaping industry. Since then, Cacti Landscapes Inc. has grown from 2 employees and 1 truck to over 25 employees and 8 trucks.
When you contact Cacti Landscapes Inc., we make sure you get the best value for your dollar.
We install most jobs within 1 day — from start to finish: We send a crew that has the expertise and knowledge to do it right the first time.
Las Vegas Landscapers – Complete any job the way you want it the first time.
We service all areas of the Las Vegas Valley including Summerlin, Aliante, Mountains Edge, Southern Highlands, Anthem and many other areas.
Our Las Vegas landscaping company is very proud to be in business for a long time without a single complaint with the contractor's board. Complete customer satisfaction is what we strive for!
Explore our comprehensive landscaping services including yard maintenance, yard clean up, tree spraying, gardening, plant care, and landscape design for Las Vegas and Henderson. Contact us to schedule services and become a member!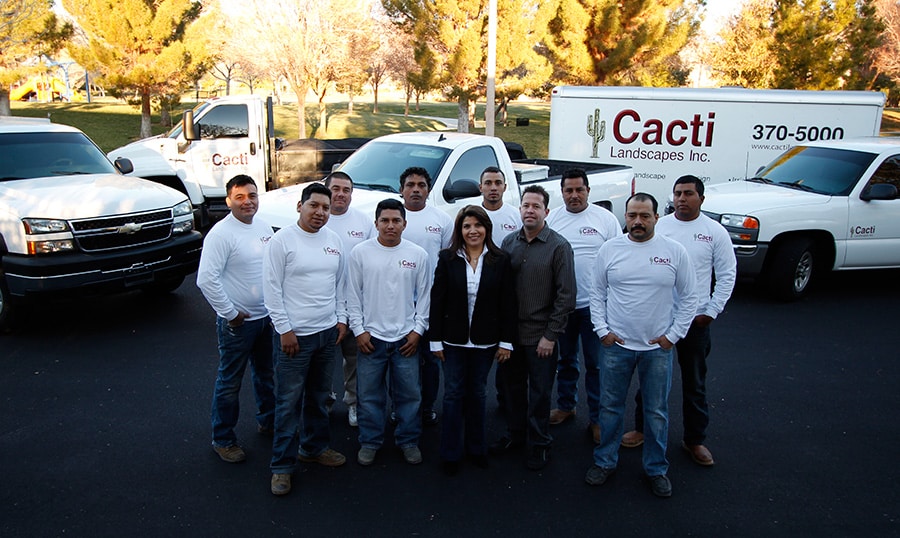 "(Required)" indicates required fields
Maintenance

Irrigation Check-Up & Repair
"(Required)" indicates required fields
Maintenance

Irrigation Check-Up & Repair