Yard Clean-Up
in Las Vegas, NV
When was the last time your serviced your yard? Cleaning up leaves and debris and throwing away old products and appliances in your yard is a job that can take a whole weekend Many homeowners don't have that yime to spare, so what can you do if you need a landscape cleanup?
Cacti Landscapes Inc. has got your back! Our yard clean-up services in Las Vegas, NV, can take a weight off your mind. If you've spent all week at work, you don't want to spend your weekends cleaning up the yard. With our backyard clean-up pros, rest easy as we take care of all there is to handle in your yard. We will trim bushes, prune shrubs, and provide yard cleanups for events you plan on having.

Not only do we server residents in Las Vegas, but homeowners in North Las Vegas, Henderson, Summerlin, Anthem, and Green Valley can all benefit from the expertise of our maintenance specialists. Contact us today and discover how our yard cleaning services please Nevada residents near and far.
What is included in Yard Cleanups?
So what do you get when you reach out to our yard clean-up service in Las Vegas, NV? We clean plenty od different areas in your yard, factoring in time, seasonality, location, and need. You can even get a one-time clean-up if you just want to spruce things up a bit. Explore our list of yard cleaning services below: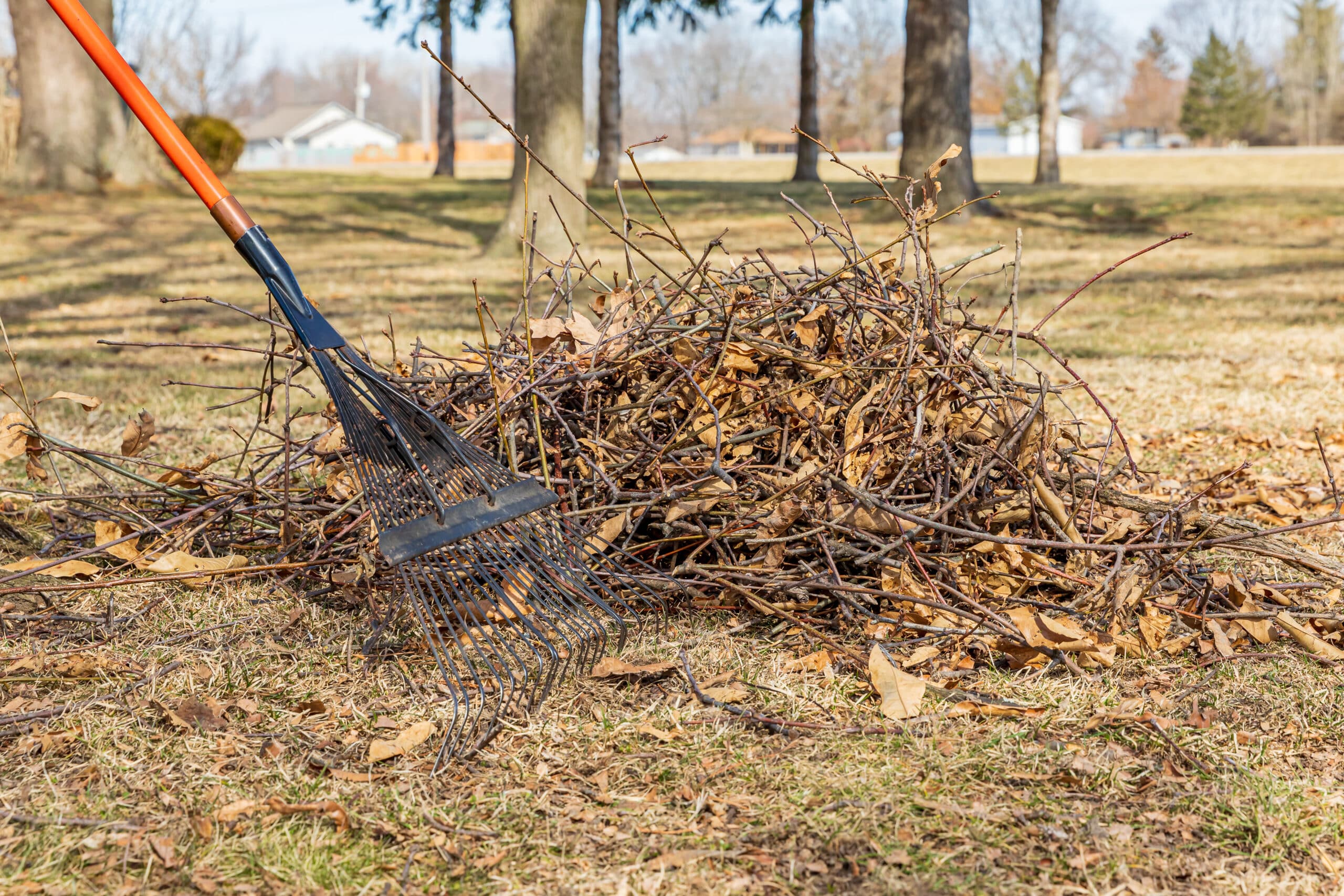 Spring And Fall Backyard Cleaning Services Las Vegas, NV
If you've experience one spring or fall season, you know why our backyard cleaning services are important for Las Vegas residents. As the leaves fall in autumn, you can end up with an almighty mess, sometimes due to leaves that aren't even from your own trees" The fall is a messy time for the outdoors and having someone to clear the mess is a big plus.
In spring, our yard clean-up specialists in Las Vegas, NV, can focus on preparing for the seasons ahead and clearing out some of the winter mess that is almost inevitable in your yard. Mulch may need to be cleared out, and weeds can start peaking through, meaning it's time for removal. If you're a busy homeowner, these jobs can be a pain, so turn to our comprehensive yard service for a job well done.
Pruning and trimming trees can make a huge mess, and you should prepare to deal with a huge clean-up afterward. Prunings and dead leaves get everywhere; even after you've collected them, you need to worry about how to dispose of them.
This may not be a huge inconvenience for natural gardeners and people who love being outdoors. But most of us would rather have someone else take on the task of both pruning and cleaning up afterward. Our yard clean-up team in Las Vegas, NV, can do the job for you! Not only can we dispose of the prunings and trimmings, but we can also do the actual maintenance itself! Our shrub pruning service is your go-to for a premium service complete with exceptional quality and care that your home deserves.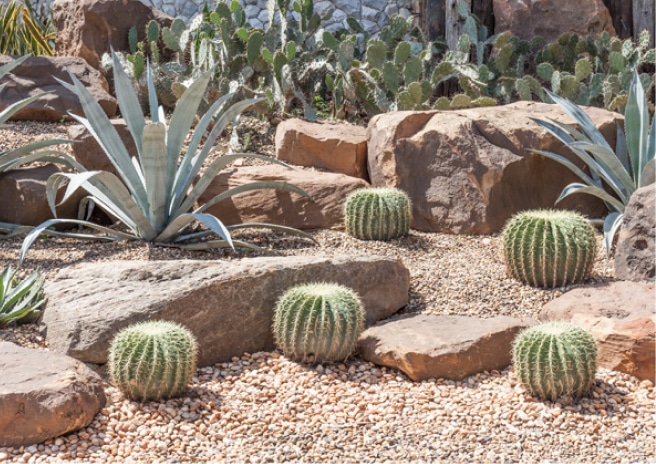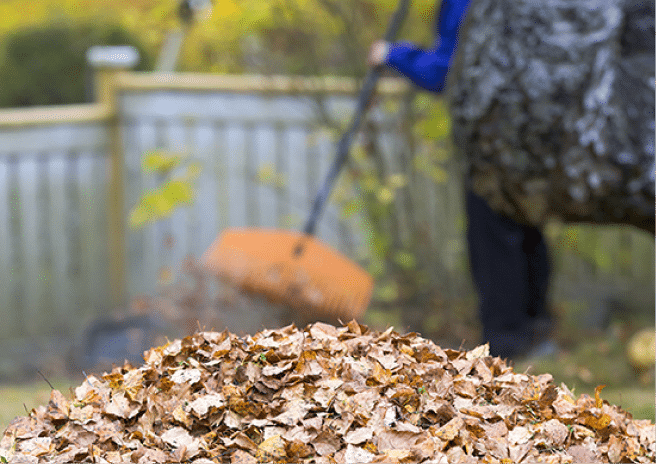 One-Time Yard Clean-Up In Las Vegas, NV
Your landscape is often the last thing you want to focus on when your life is busy. Some homeowners don't usually have a messy yard and only need a quick clean-up that'll do them good for a few months. Our one-time yard clean-up services come in handy when you need one quick cleaning you can't find the time to complete.
Are you planning to host a big event at your residence but don't have time to clean up around your yard before the big day? No worries, Cacti Landscapes' crews will come and clean up just in time for your party. Check off one stressful item from your to-do list!
Dog Poop Cleaning Services
Your furry best friend is precious, but that doesn't mean they're good at picking up after themselves. Don't punish them for it; let us take care of the pickup. Our crew will clean up your yard of any leftovers your dog has left, keeping your yard clean for guests and people passing by.
No Contract, No Commitments
Cacti Landscapes doesn't want you to feel committed to a service you may not always need. We created our one-time landscape cleaning so you won't feel pressured to pay for monthly services. We want you to get what you need when you need it.
Same Quality Work From Cacti Landscapes
Just because we're cleaning your yard once doesn't mean we aren't going to do quality work. We pride ourselves on leaving your landscape looking ten times better than before. Our crews are skilled in making your yard look its best, so expect an amazing yard service!
Keep Your Yard Looking Clean No Matter the Season
We understand how busy life can get, and sometimes your landscape cleanup takes a backseat to other pressing matters. Let our crews provide you with a yard cleanup for an event or to make your yard look amazing for your family's enjoyment. Whatever the reason, your Las Vegas, North Las Vegas, Henderson, Summerlin, Anthem, and Green Valley home deserves a high-quality yard cleaning service!
Explore what makes our yard clean-up pros in Las Vegas, NV, special by getting your lawn cleaned or exploring our other services, including:
Want to take your residence to a whole new level? Spruce up your property with expert yard clean-up services by contacting Cacti Landscapes today!