Choose Cacti Landscapes for all of your landscaping in Henderson. This includes monthly yard maintenance, sprinkler repairs, irrigation repairs, landscape design, plant care, and more to create and maintain the outdoor oasis of your dreams.
Our landscaping company serves Henderson and the greater Las Vegas Valley with expert landscaping done correctly the first time. We can do it all, from xeriscapes to creating a complete lush environment in various styles and feels to match your preferences.
Get the best lawn care service in Henderson, NV
Whether you have the perfect backyard mapped out in your head, or you want to leave all the details to a design expert, we can help. Cacti Landscapes offers premium landscape design in Henderson to help homeowners enjoy a lush green front and backyard. Our designers will start by discussing your specific vision. We will go over all of the design options and materials available to create your perfect outdoor space. No matter how simple or complicated your desires are, you can be sure that you will get a unique and specific residential landscape design from our team.
We will also provide 3D digital models to help you perfectly plan the finished project. The site plan also serves as a precaution for any HOA specs needed upon signing with us.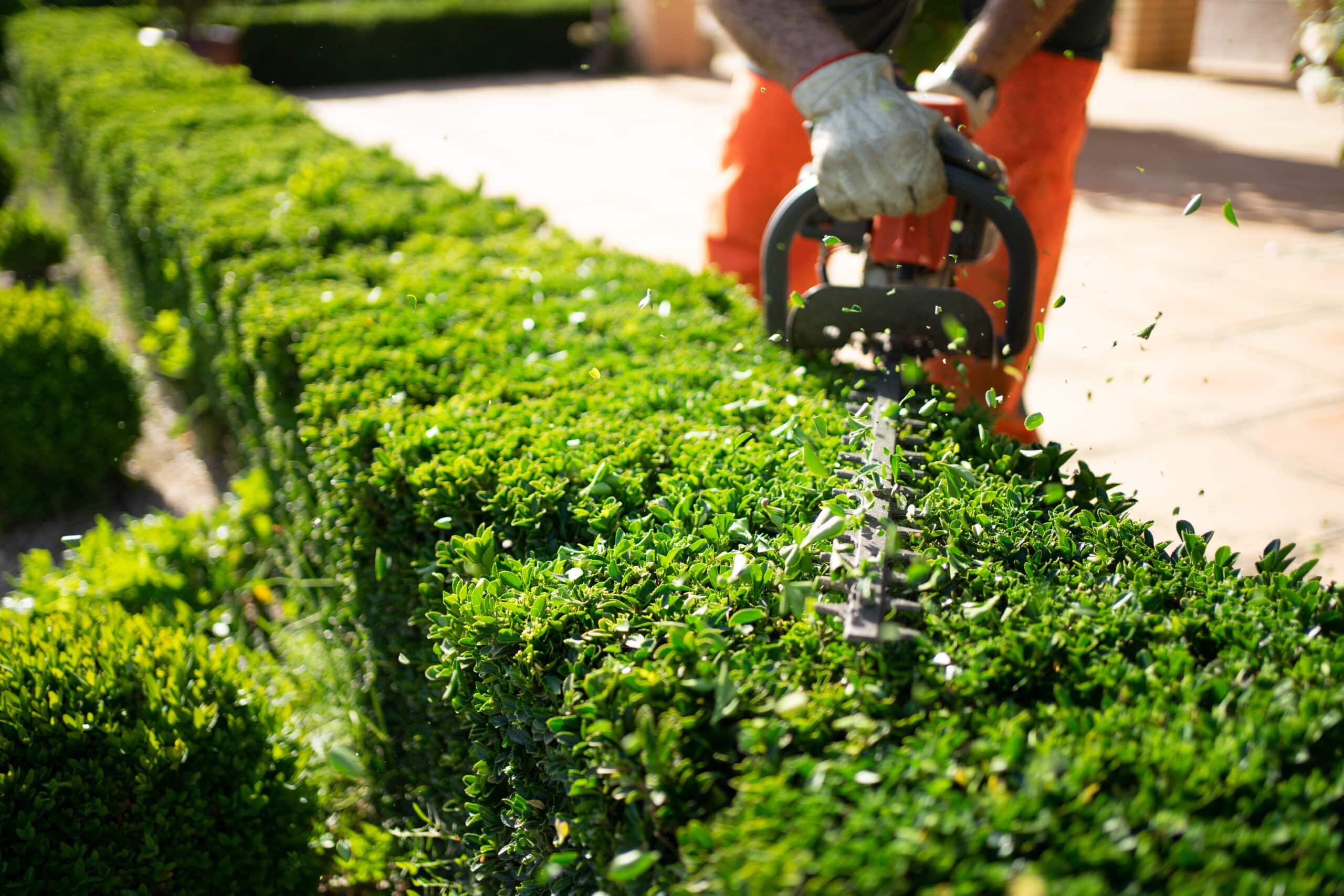 At Cacti, Henderson olive tree spraying is an extremely crucial service that is offered to all. These trees need to be sprayed once a year and before the end of February as spraying is a process that comes before pollination in March. Furthermore, unless olives are being used often by the planter, this service is exceedingly important. Olives create a colossal mess in one's yard so this service offered is helpful to take care of the overall look of your yard.
From removing leaves to shrub pruning, Cacti will do it all with their special professional Henderson yard clean-up. Everyone is occupied all day whether it is because of family or work and want to come back to a beautiful home. Having this Henderson yard clean up ensures your yard to look fantastic, healthy, and immaculate whether it solely for you to enjoy or for a large group.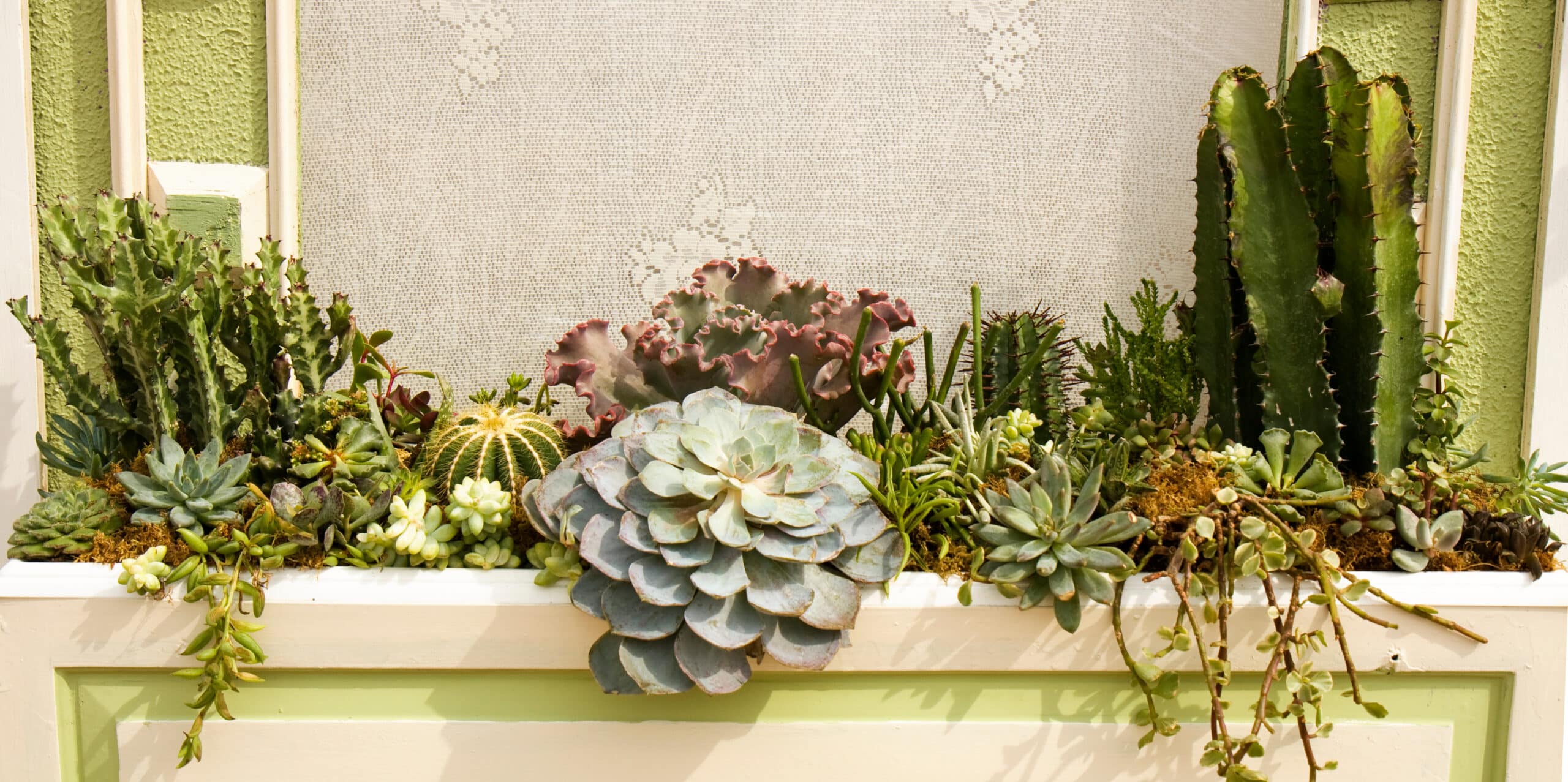 Redo Your Landscaping on a Budget
While you may have grand landscape ideas, it is also important to stick to your budget. How you choose to spend your money is our number one priority at Cacti Landscapes. We will never charge you with an expensive design full of hidden costs that you cannot afford.
Our Henderson landscaping experts will remain realistic with your budget while working to bring your vision to life.
Once we figure out your budget, we do an onsite estimate to review the area intended for the design and discuss landscape options. This may include the possible addition of pavers, concrete work, and vegetation. This estimator will also present a landscape maintenance plan to upkeep your new yard.
Landscape Design Installation
Whether our team of landscape designers creates a site plan for you or you bring your own to the table, we will install it for you. Cacti Landscapes gives clients the creative liberty to choose the plants and materials they want to add to create their perfect outdoor space. After receiving your set plant and material list, our foreman will visit the nursery to hand-select the best for your home and we will begin the transformation process.
We strongly recommend you stop by at least once during the renovation process to check out what is happening and approve planting. This is a team effort and we want you to be completely satisfied with the end result.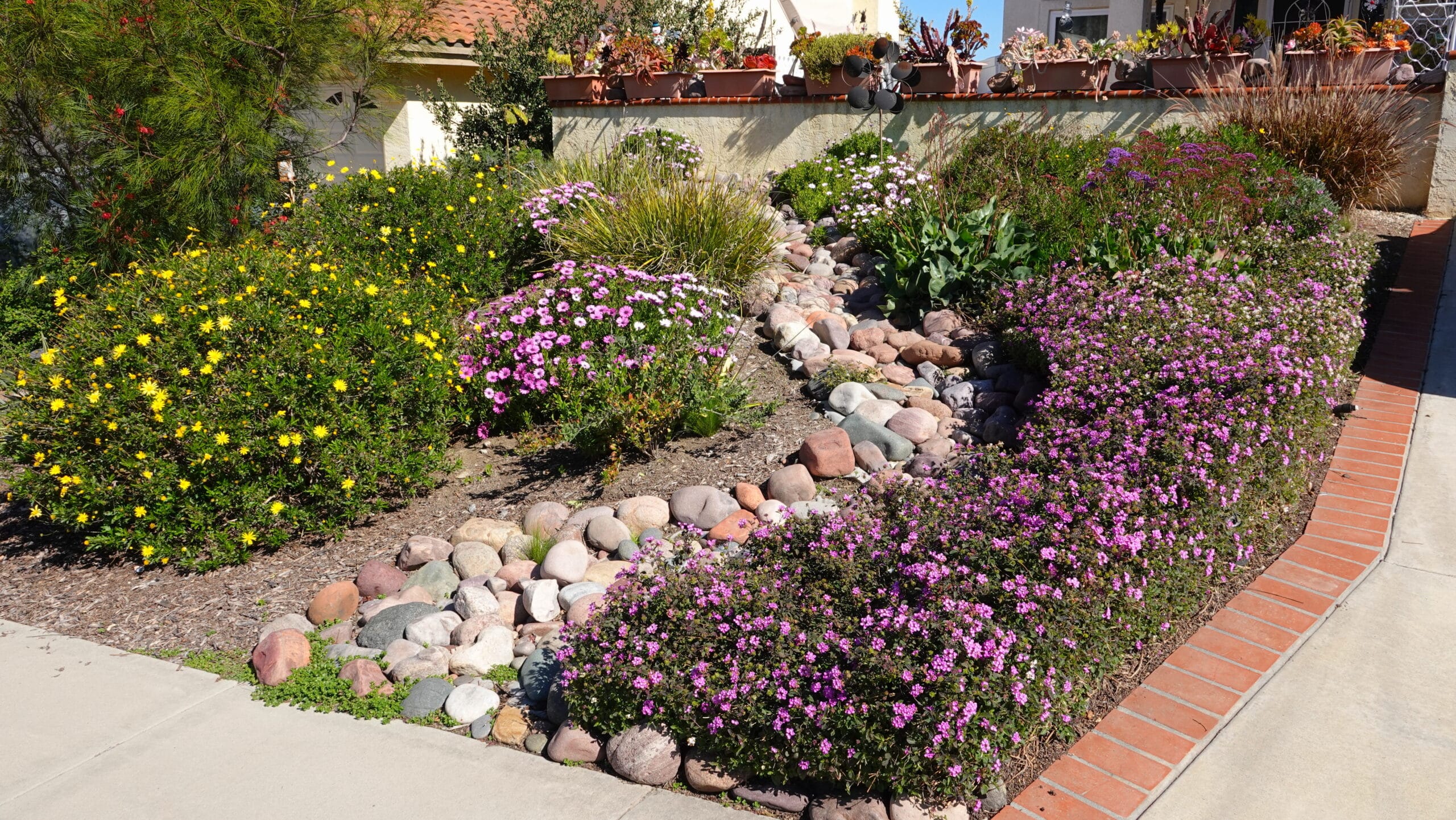 Henderson Plants, Decorative Rock, & Other Landscape Materials
Our landscape company serving Henderson offers a wide variety of plants, rocks, and anything else you will need for your project. We specialize in plants that thrive in the climate of the Las Vegas Valley to give your home or yard the right look, meet strict watering requirements, and offer more affordable upkeep.
Take a moment to look through our huge selection of Flowers, Palm Trees, Shade Trees, Groundcovers, Shrubs, Succulents & Cactus landscaping, Rocks, Boulders, Flagstones, and Pavers. If you are unsure about which plant and materials to use in your landscaping, our design specialists will help you.
Keep Up Your Landscape Maintenance
Once our team of landscapers in Henderson has completed your project, the next step will be to keep this beautifully-renovated landscape maintained. Vegetation typically lasts anywhere from five to ten years when properly maintained, but factors including weather, pests, and lack of care can shorten this lifespan.
Our landscape company recommends scheduling yard maintenance as often as possible as well as pruning and keeping up with specific watering schedules for the seasons to lengthen the lifespan of your new landscape. The team at Cacti Landscapes offers affordable yard maintenance for Henderson.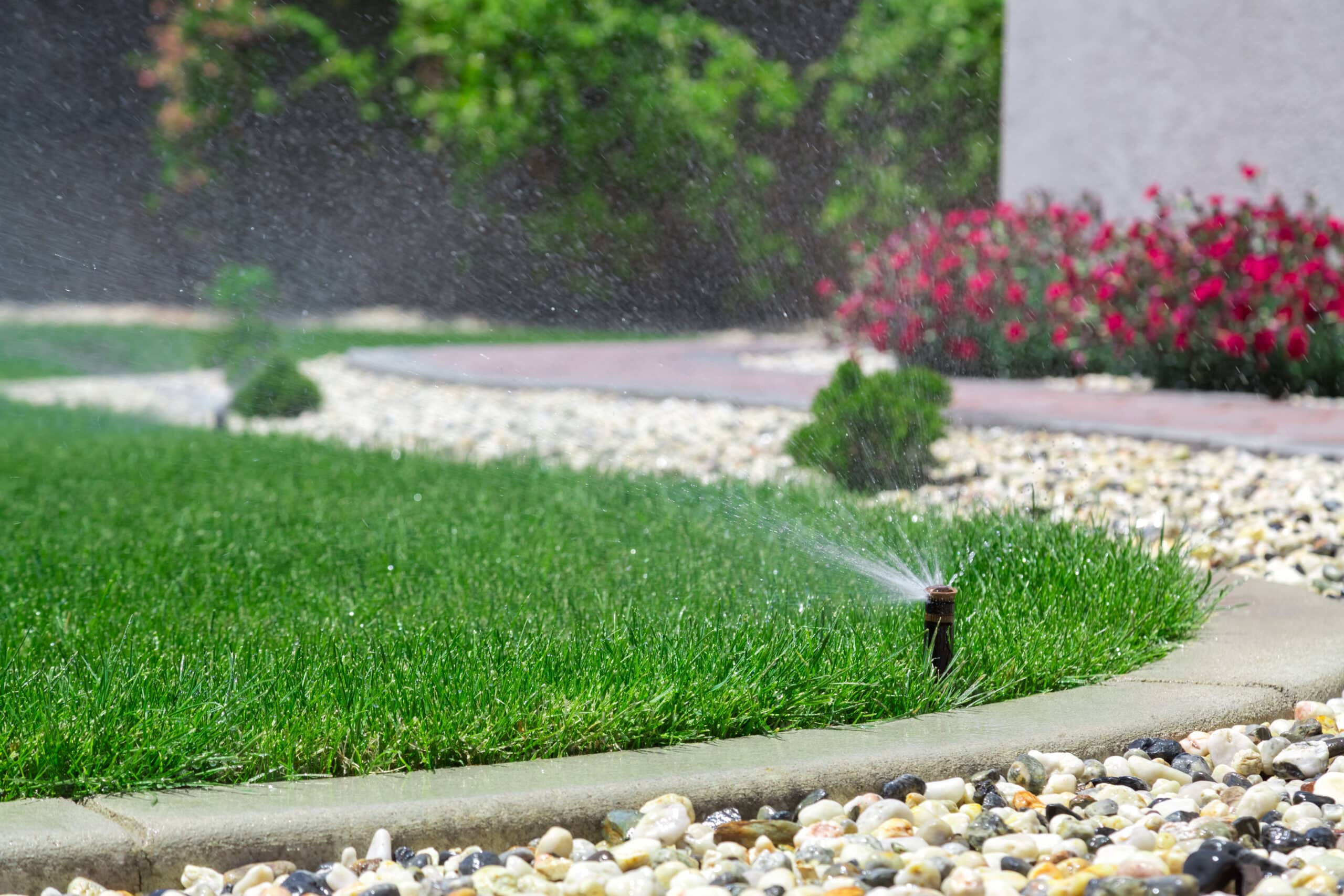 At Cacti, irrigation is taken to the most professional manner. Leaks are better to be taken care of at the earlier stage to ensure that future problems or costs don't exist. Leaks that could happen come from the valve or drip system. Cacti also takes on Henderson irrigation repair and is completely equipped with all skills needed to fix any problem in your yard.
Throughout all plants, there may be one time in which there are pests inside of them. Pests ruin plants and bring them to a significantly unhealthy overall state. Cacti handles Henderson plant pest treatment and will make sure that all of your plants stay healthy throughout all four seasons of the year. With Cacti, people don't have to worry if a pest is in their plant because their plant will be back to healthy and in fantastic shape in a flash.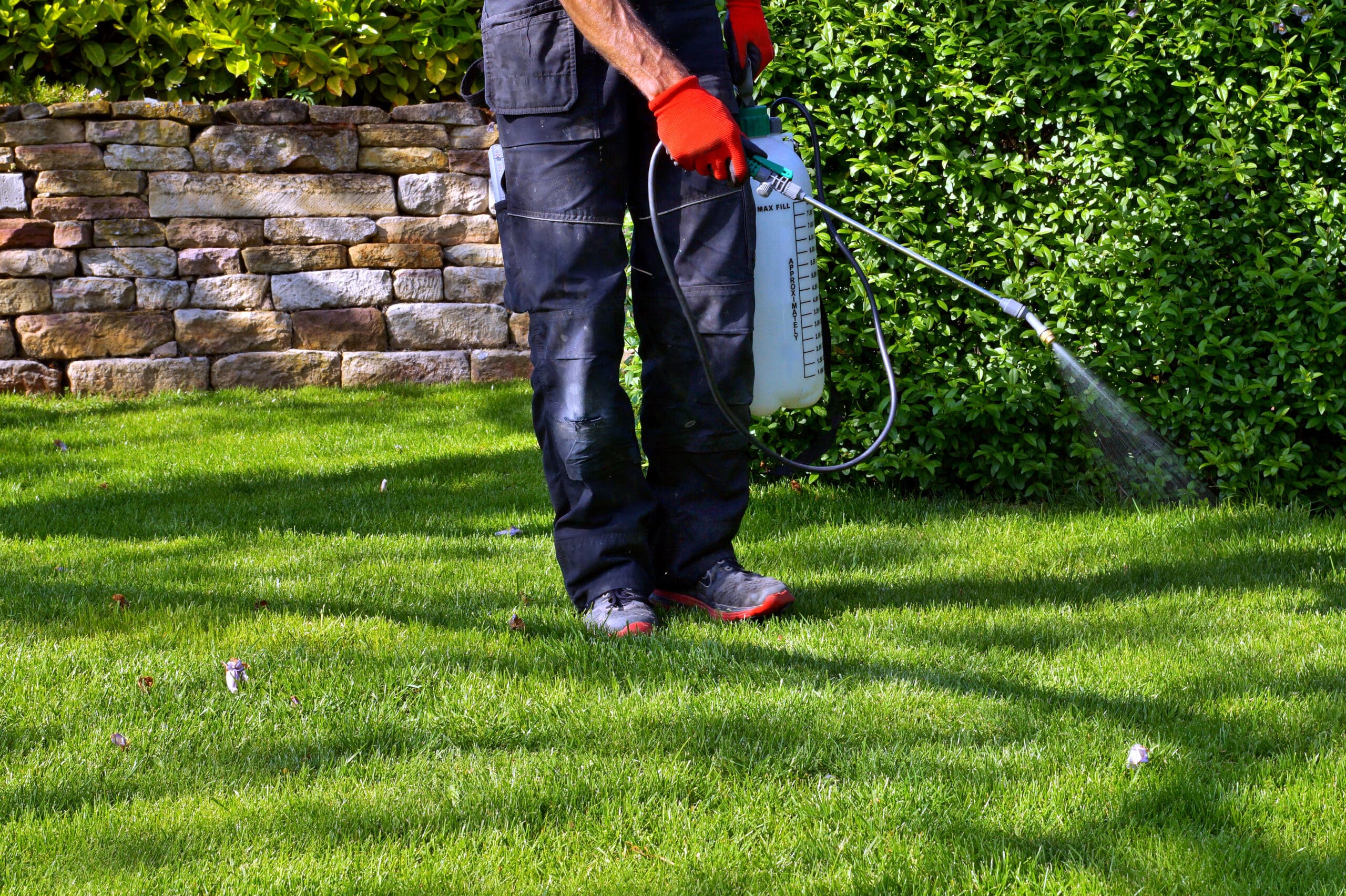 To begin, weeds are dreadful and nasty. They cover up all the beauty in one's yard and disfigure it completely. In the early stages, weeds are easy to stop; however, as time goes on, they become more powerful and harder to control. Cacti handles Henderson weed removal and will transform your yard to be a place of immense beauty.
Contact Us for an Estimate
Cacti Landscapes is ready to help bring your landscape vision to life. Contact us today to inquire about landscape design and installation for your home in Henderson, Nevada. See how we can get your yard to look lush and pretty through our landscape design in Las Vegas and Henderson!
Why Hire Our Henderson Landscape Design Company?
Cacti's Henderson Landscape Design Company is unlike any other. Bids are completed within 20 minutes after the estimate is completed. Cacti takes on both major responsibilities of helping one achieve their dream yard for their home and doing it in an expeditious manner. Ultimately, Cacti is the professional and trustworthy business that you need to fulfill the true beauty of your home.
Thank you for the great service. We had such a mess from the last rain storm. The guys did a fantastic job, as always.
The yard maintenance men are friendly and hardworking. They do excellent work.
From what I can see they did an excellent job this morning! Thanks so much for making it happen today.
First time I used your service and I was very impressed. Keep up the good work.
Just wanted to say that my yard looks GREAT! Thank you for all of the hard work that was done to it.
I want to compliment your people for their neat appearance and politeness. Keep up the good work. we like it.
I am completely satisfied with the job you are doing for me . . I have never had any better service, more courteous workmen and a more thorough job done for me.!
Cacti Landscaping is a very reliable company we are out of state right now but can always rely on them to keep our garden in great shape while away very happy with this company.
My neighbors recommended Bret and Cacti Landscaping to me. They came two days in a row to get my front and back yard in perfect shape before a pool/garden party. I am so glad to have found them. Thanks so much for all you did.