Have you always wanted to keep up with the latest trends and styles to make your yard look as modern and spectacular as possible? Fashion is always changing for everything and keeping up with it is difficult at times. When making the decision to change one's yard, one should always integrate new styles as a way of upgrading their yard.
Not only are our new upcoming trends the only option for one's yard but also using styles from the past is another alternative. Mixing new and past styles will result in a unique design that will suit one's garden. For instance, a past style that still blends with new fashions is a fruit tree. This can blend well with artificial grass which is a newer design and can suit one's yard elegantly. Hence, past and more modern styles can be combined to match one's taste.
The Las Vegas Drought
In Las Vegas currently, there is a drought going on in Lake Mead of extreme importance. The Las Vegas drought is an urgent problem that needs a major solution. One resolution to this problem is drought-tolerant plants. Furthermore, there are Las Vegas companies all over the valley that are willing to help put in these plants for an affordable price. Thus, specific plants are needed to help solve the problem of drought in Las Vegas, Nevada.
The Resolution to the Drought
Cactuses and succulents are two different plants that both solve the necessity of drought. In addition to being a huge resolution, they are a modern trend as well. They help the environment because not as much water is needed for them. This means that there is a small amount of irrigation repair that occurs with these plants. They match with all kinds of different styles of backyards and bring fullness to one's home overall.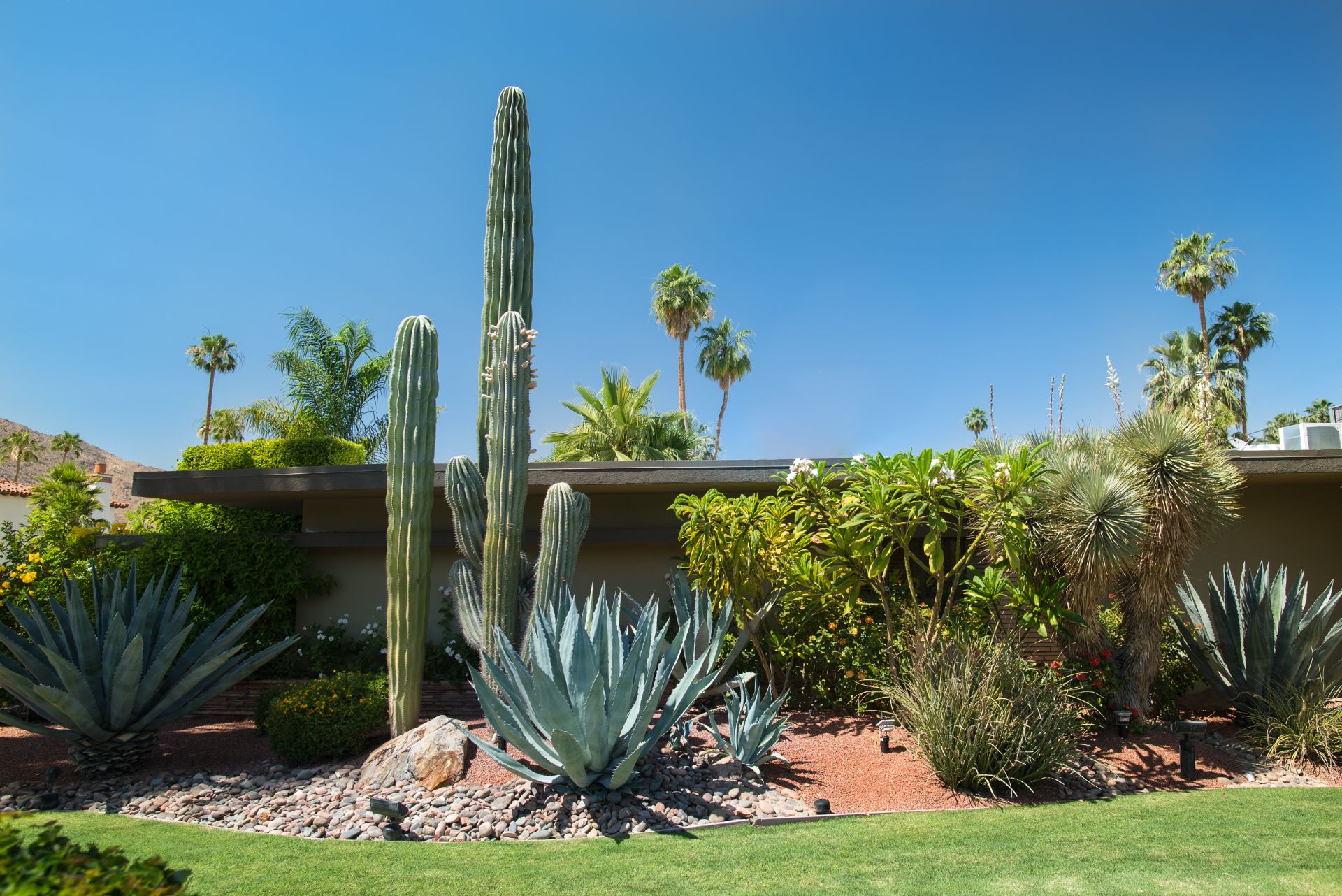 Artificial Grass
The majority of individuals are occupied all day with no time to maintain their yards at all. If needed, there are Las Vegas landscaping and Henderson landscaping companies that will aid in the process of building one's dream yard. However, if one doesn't have the money for these enterprises, then there is an alternative solution. The resolution to this problem is artificial grass.
Artificial grass is extremely simple to maintain and doesn't need large amounts of water. For a Las Vegas landscaping company to place it in one's backyard differs in price. For a small yard, the price ranges from three to five thousand dollars while a medium to larger yard is around five to ten thousand dollars. This may seem like a large chunk of money but artificial grass is little to no work and it only has to be replaced every 20 years. Therefore, hiring a Las Vegas landscaping and maintenance company to input artificial grass is another stylish trend that will add beauty to one's yard.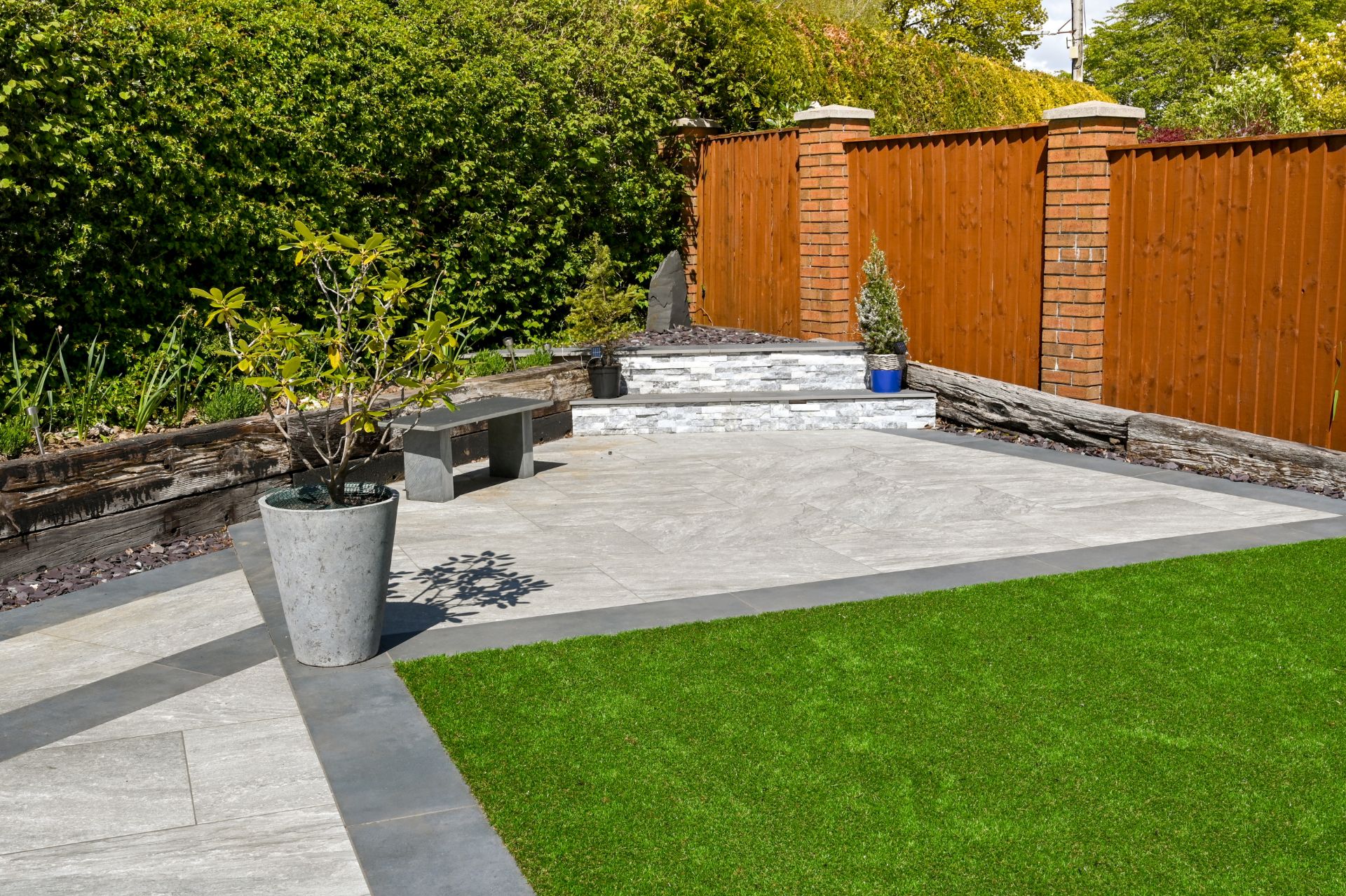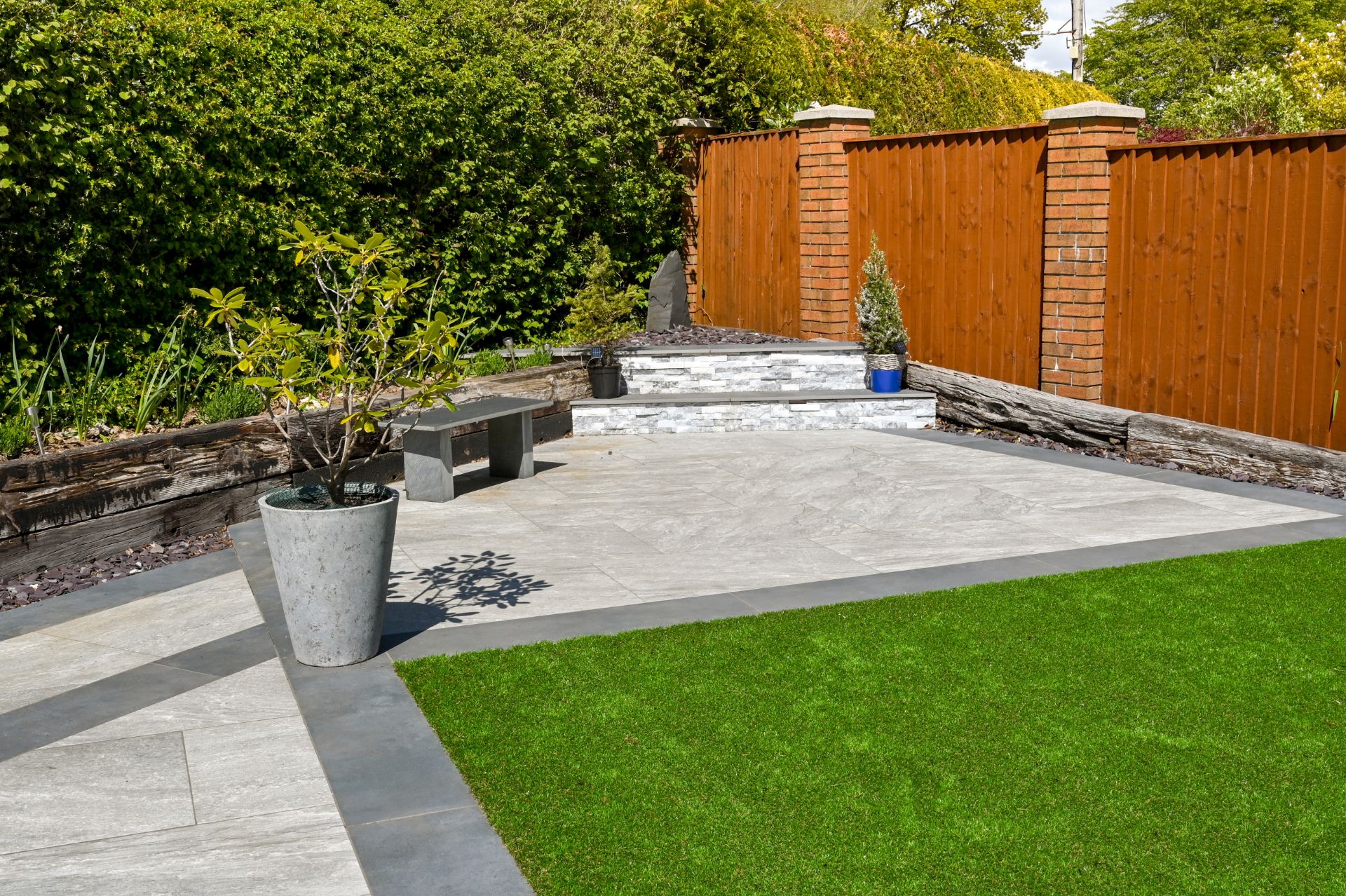 Water Features
Although including water features in one's yard is not the most beneficial in Las Vegas, it is a great option for one's backyard. It is a modern style and a new trend for this season. When the addition of water is added to one's yard in Las Vegas, it makes one's yard look complete and more remarkable. Everyone enjoys water in their yard but there are many options to choose from when implementing this design into one's backyard.
All of the different forms that water can be displayed in are fountains, pools, ponds, and waterfalls. Each one varies in price but they all add a new and unique aspect to one's yard. Depending on an individual's particular and specific taste will determine which of the four features will be the best addition to their home. Therefore, water features are another extravagant landscaping trend.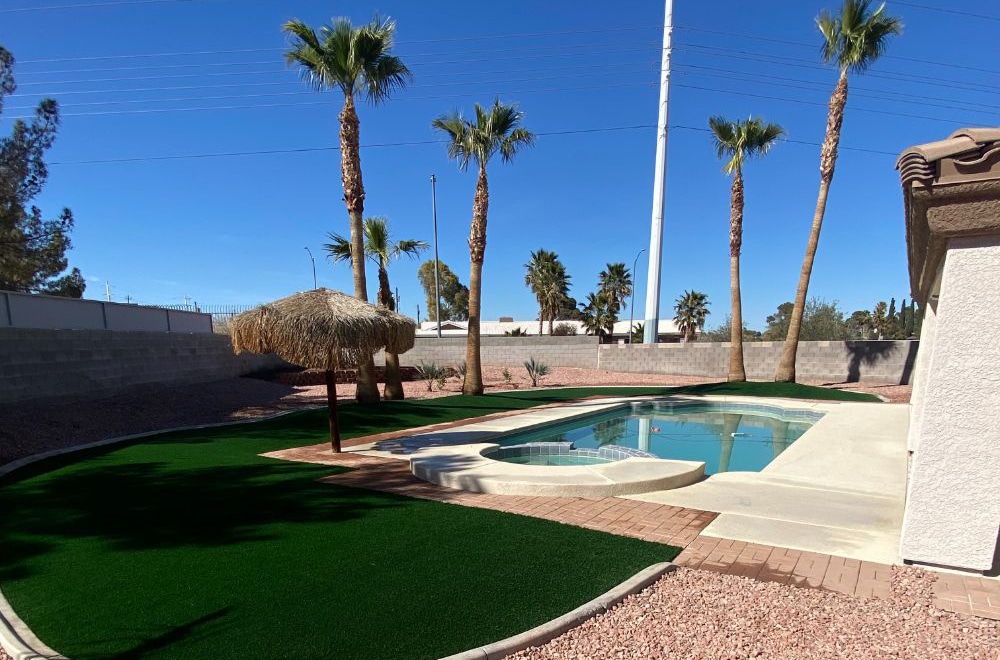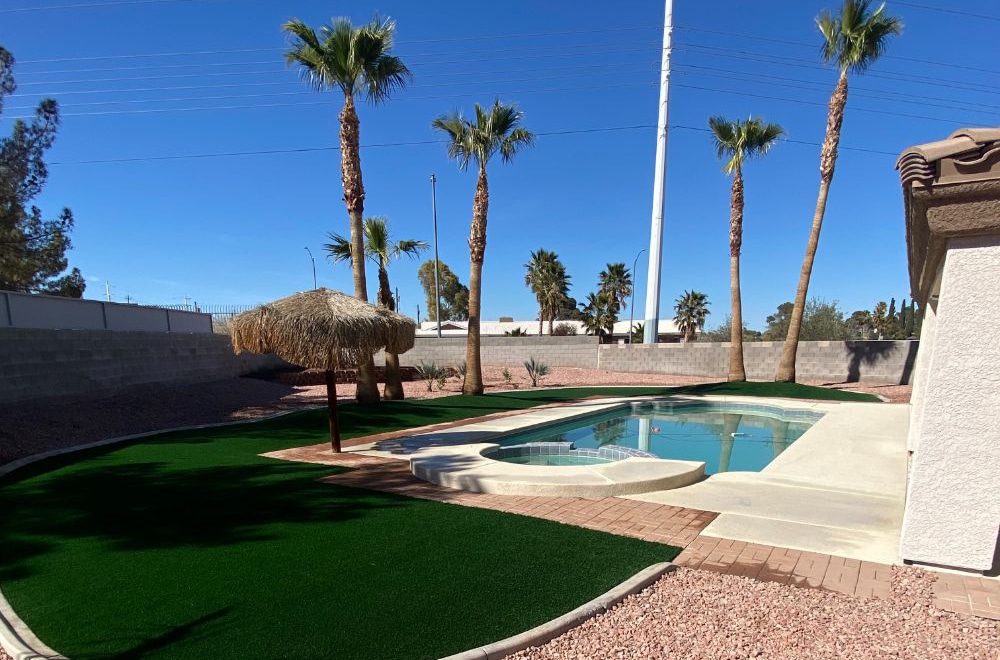 Fire Features
Similar to water, fire is also something that entertains a large audience of individuals. When families want to get together and have a good time, a fireplace is the right environment. Landscaping companies can put this feature into someone's yard rather easily. The cost of a firepit ranges from eight hundred to two thousand dollars for a quality one. Picking the right option is indispensable as there are so many possible features to display fire.
The possible fire features include fire pits, bowls, columns, tables, and even more. Columns and tables are not as wide as the other options and are often more used to suit fewer people in general. On the other hand, for a party, one would get a firepit or fire bowl which would provide heating for a bigger group of individuals. Hence, these are some options when picking a fire feature.
Furthermore, not only are the fire features mentioned previously a way to provide heat in a stylish way in one's yard but patio heaters and campfires are additional alternatives. For a patio heater, there is no need for installation because it is easy to put together and maintain regularly.
A campfire may need to be built and installed by a landscaping company; however, it is also simple to keep in great condition. In conclusion, these are other options of alternatives for fire features that will provide beauty to one's yard in a modern style.
Tropical Design
Everyone loves to go on vacation and what is better than having a backyard that feels like a vacation, itself? The tropical design is one that has gained fame recently and is becoming a trend, especially in the present year. Las Vegas is not the best environment to have a tropical design as this style requires large amounts of water that the city doesn't have because of Lake Mead.
However, this style is easily possible to achieve with the help of professional landscaping companies. These companies will help with irrigation repair, weed control, and even monthly maintenance to ensure that one's yard stays beautiful. No matter the season or the weather, one's yard will keep looking fantastic all year long with the help of these companies.
To achieve the feeling and style of tropical, palm trees are indispensable. Plants should be installed that fit the environment of one's region. Furthermore, after adding palm trees and other plants of one's choice, bamboo is necessary. Bamboo is a plant that is easy to maintain if it is put into restricted sections of one's yard because its roots are strong and invasive as well. Therefore, one's idea of a tropical yard can be fulfilled with these necessities.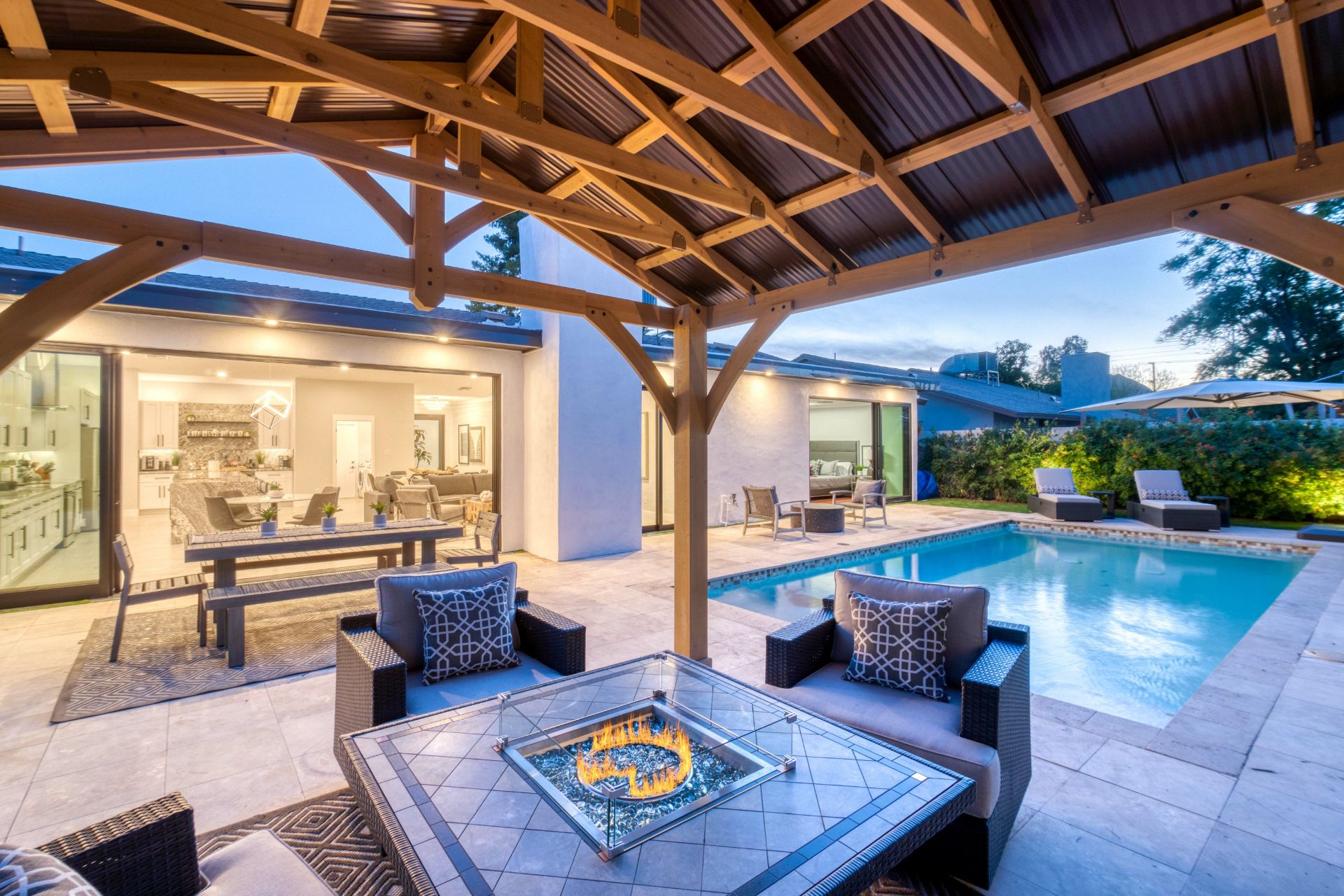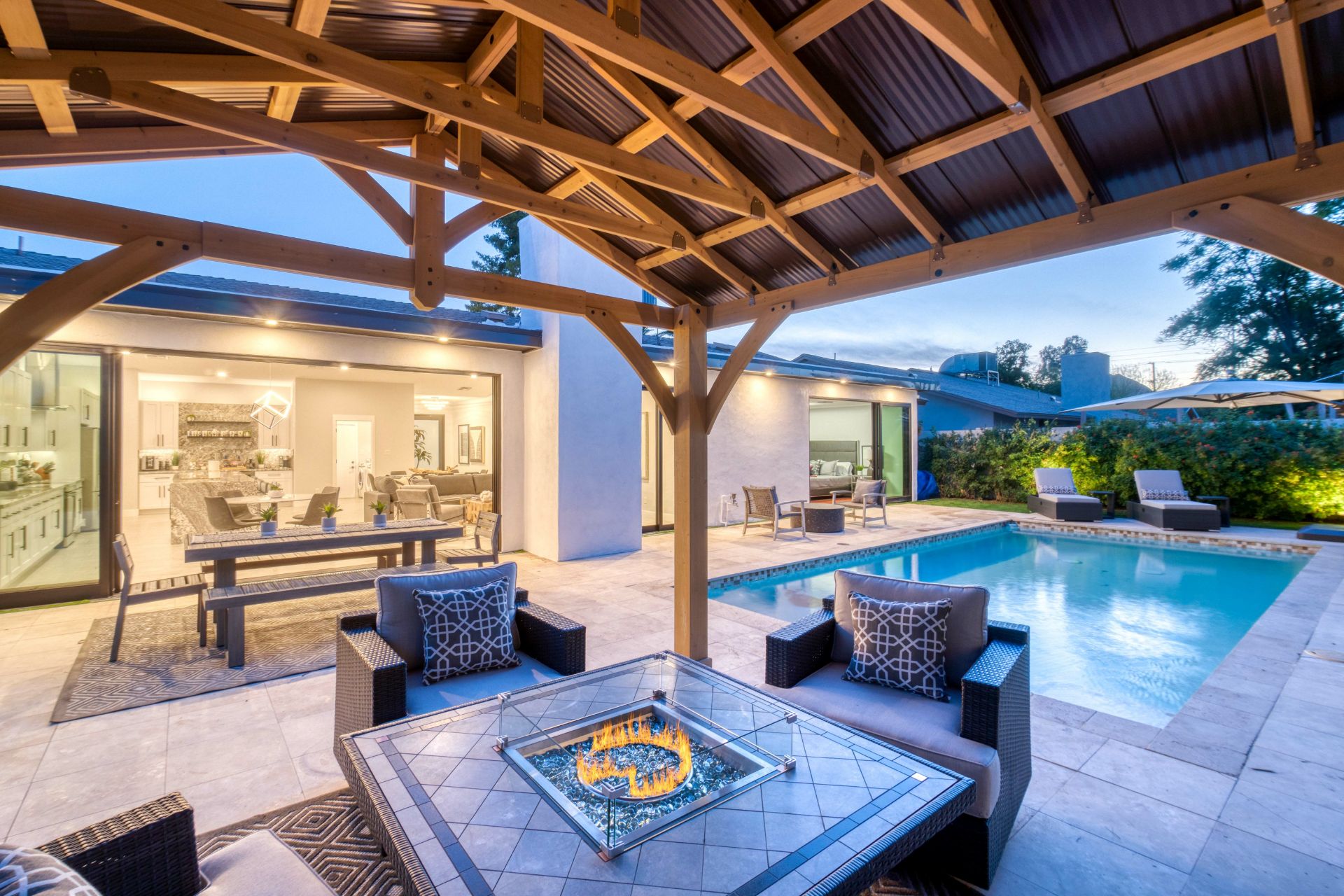 The Resolution to One's Yard
Ultimately, all of the landscaping trends of this season have been discussed. Drought-tolerant plants, artificial grass, water features, fire features, and tropical designs are the top five landscaping designs of paramount importance for this present year. Each of the trends has benefits as well as drawbacks as mentioned previously.
When making the choice to transform one's yard, there is only one right solution. Hiring a professional and creditable landscaping and maintenance company is necessary to ensure the beauty of an individual's yard. Now, everyone can be familiar with all of the new and the latest landscaping trends. Contact us, if you have more questions about landscaping services in Las Vegas.