In Las Vegas we install 2 different types of irrigation systems in the residential market
First are the popup sprinklers used for grass and flower areas.
Next is the drip system which is very popular in the desert areas of the Western US.
The drip system can be used for plants, trees, flowers and gardens.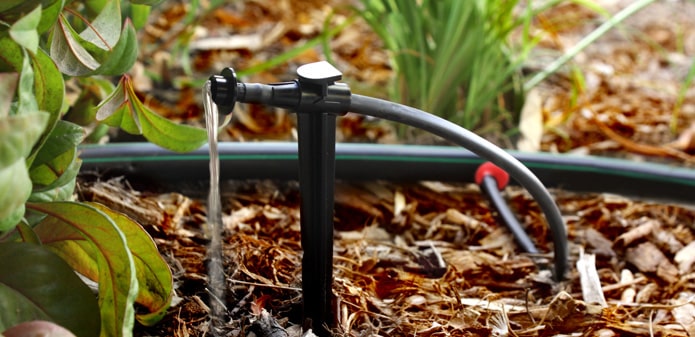 There are many different types of drip irrigation. We use the same type that is used in the commercial field. Our experience has shown us that our Vegas sprinkler system lasts longer and works more efficiently than any other.
Many homeowners and contractors utilize the adjustable head: This type of head we only use when absolutely necessary. The problem with this type of drip is the alkaline level here in Nevada and that it will eventually clog the heads, which forces you, the homeowner, to keep adjusting until the head pops off and gets lost or it simply quits working all together.
When you hire Cacti Landscapes Inc., you get the best installation in town. We use better piping and swing joints on all heads and overall better parts than most contractors. This eliminates many problems like cracked pipes and broken sprinklers that can happen right after the other guys leave.
We also install taller popup heads; so when your grass grows to full height the sprinklers still operate properly. Many competitors dig shallow trenches and use shorter heads with hardly any topsoil. This saves them a lot of time and money but gives you an inferior product which will cause you problems right from the start.
Our credo is: We do it right and we do it for a reasonable price.