Doesn't everyone want a yard that matches their landscaping style and looks marvelous at the same time? This guide is the solution that will meet everyone's goals for their own individual and unique yard. Everyone has different tastes and styles, and professional Las Vegas landscaping and Henderson landscaping companies can help one design a yard the exact way that an individual wants. Certain styled yards may mix with a home better than others but the choice for the design is all up to the homeowner.
Best Front and Backyard Landscaping Ideas in Las Vegas
As time goes on, new technology emerges and colossal-sized changes occur because of it. Some individuals choose to change while others keep the same style as before. Modern may be a better choice to some while traditional may match with others more preferably. Front yards and back yards can be distinctly different for a home; however, when Las Vegas landscaping services design yards, a matching style for both parts of the yard may look better. Modern landscaping, traditional landscaping, tropical landscaping, and desert landscaping are the best top-notch Las Vegas front and backyard landscaping ideas.
Modern Landscaping
As mentioned previously, as time goes on, there are going to be shifts. At the present time, modern landscaping is different than what it will be in the future. The key aspects of modern landscaping involve concrete paths, patios, steps, rocks, and also planters. When dealing with modern Las Vegas landscaping, the plants that are usually installed are simple and most of them are the same throughout one's yard. Therefore, modern landscaping is the first fantastic choice to have either in one's front yard, back yard, or even both.
When it comes to maintenance, modern landscaping doesn't require a lot. After installation is completed by a trusted Las Vegas landscaping team, maintenance may be needed every once in a while; but overall, little work will be needed with this landscaping option. Once irrigation is installed for plants, it will likely not ever need work again unless irrigation repair in Las Vegas is needed because there is a leak. Hence, modern landscaping has been proven to be a simple, low-maintenance, and outstanding option.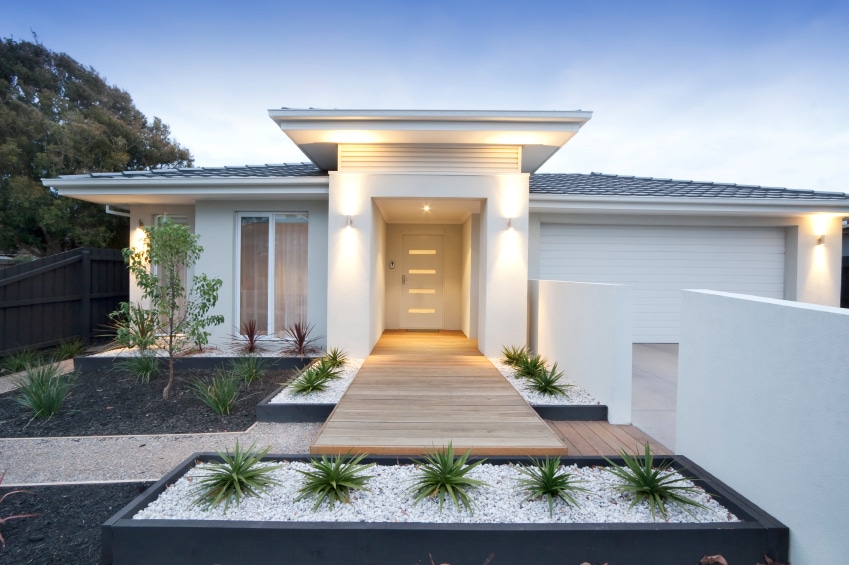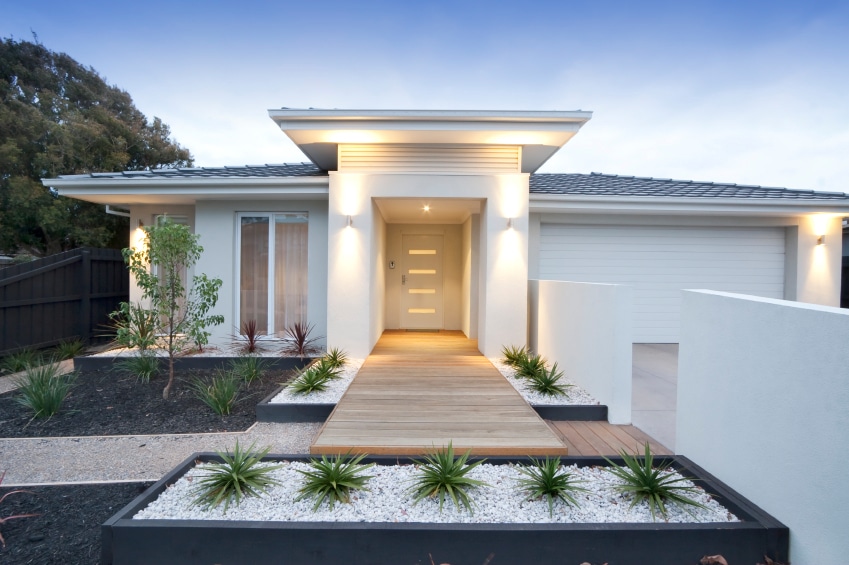 Traditional Landscaping
Despite change, there may be fantastic options that were used frequently in the past, and one of these designs is the traditional landscaping style. Even though time has gone on and popular landscaping styles have changed, the traditional landscaping style is still in fashion. This specific landscaping style involves symmetry, water features, stonework, statues, grass, green and colored plants, and even topiaries. The goal of this specific style is to have a simple but extremely green and colorful yard overall. Ultimately, traditional landscaping is a wonderful choice to have for one's front and back yard.
Considering the amount of maintenance is an exceedingly important factor when choosing a Las Vegas landscaping style that fits one and their own home. With this style comes a decent amount of maintenance as well. Plants may need to be trimmed and watered, grass may need to be taken care of, and even more. Compared to the previous modern Las Vegas landscaping style, this style needs a considerable amount more maintenance; however, if this style truly suits an individual, maintenance will not be an issue. A Las Vegas maintenance company can be hired and will take care of all of the work for an individual. Therefore, traditional landscaping is a popular and stunning option for a Las Vegas yard.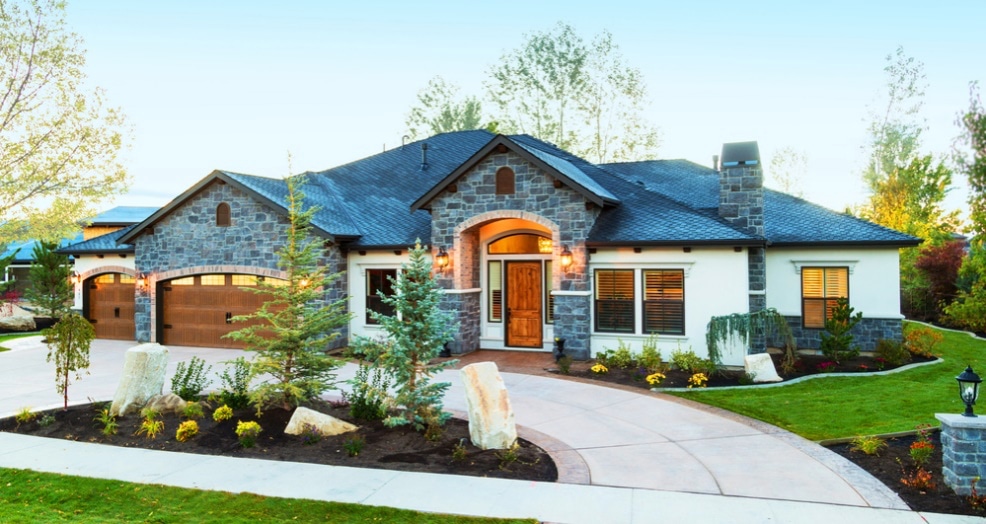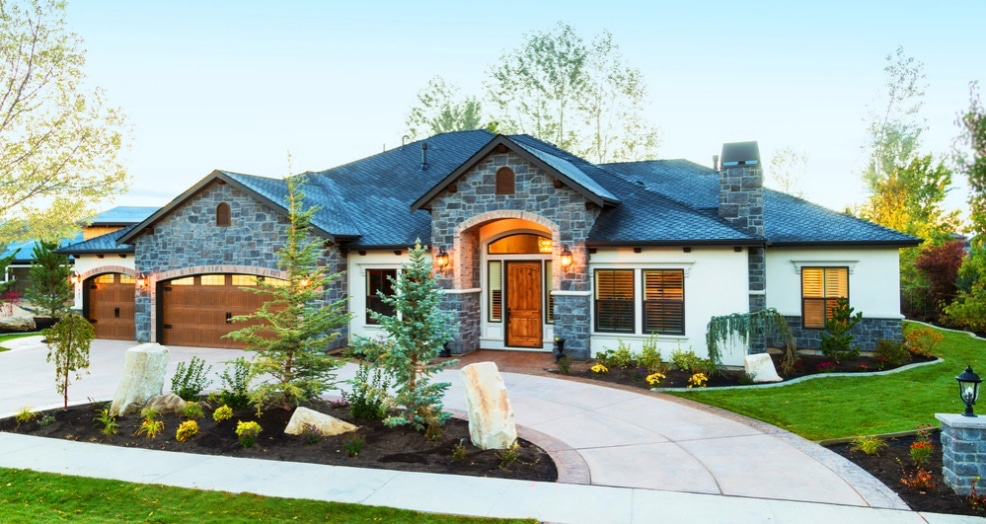 Tropical Landscaping
After working hard for a long period of time, vacation is the prize that every individual strives for. Whether it is Mexico, Hawaii, or many other vacation spots, tropical places are always a favorite. Instead of going on vacation often, one can make their yard into a vacation spot with the tropical Las Vegas landscaping style. This style incorporates palm trees, water features, and even more. Therefore, the tropical landscaping style is the one and only landscaping design that will transform one's yard into a beautiful vacation paradise.
Maintenance is an extremely important factor when it comes to choosing the best Las Vegas landscaping style. Fortunately, low- maintenance is a factor that comes with tropical landscaping. Once the tropical plants including palm trees are installed by a Las Vegas landscaping enterprise and water features are brought into one's yard, there is little to no effort needed for one's yard. In conclusion, the tropical landscaping design is a top-notch choice that will level up one's yard to an unstoppable paradise spot.
Desert Landscaping
In Las Vegas, hot weather is the usual climate as it is a complete desert. When it comes to suitable landscaping styles for the specific climate, desert landscaping fits Las Vegas perfectly. To obtain a Las Vegas desert-styled landscaping design, cactuses, succulents, and rocks are the main materials that are indispensable. Hence, when looking for a landscaping design in Las Vegas, desert landscaping is both a simple and fantastic-looking option.
Similar to tropical landscaping, desert landscaping is of low maintenance after installation. Once the Las Vegas landscaping companies install the plants and rocks, there is no other need for them. Las Vegas cleanup services may be needed every once in a while; however, this option requires no effort after the initial installation process is completed. This landscaping will be guaranteed to thrive in Las Vegas for all four seasons and doesn't cost loads of money in Las Vegas maintenance throughout the entire year which makes it an impeccable landscaping choice.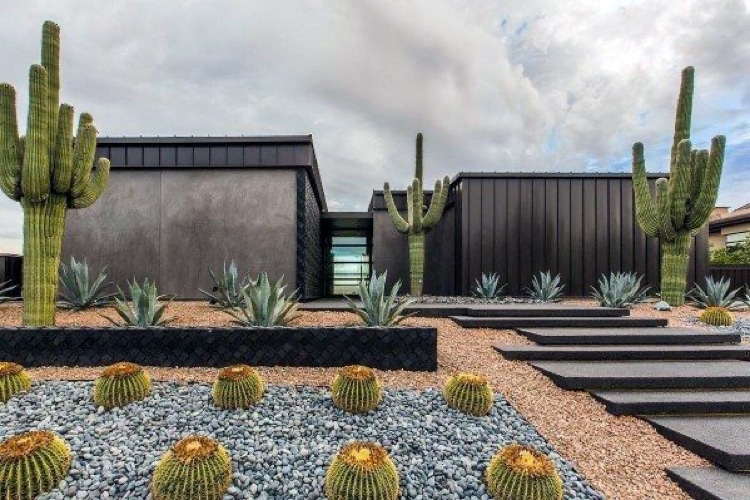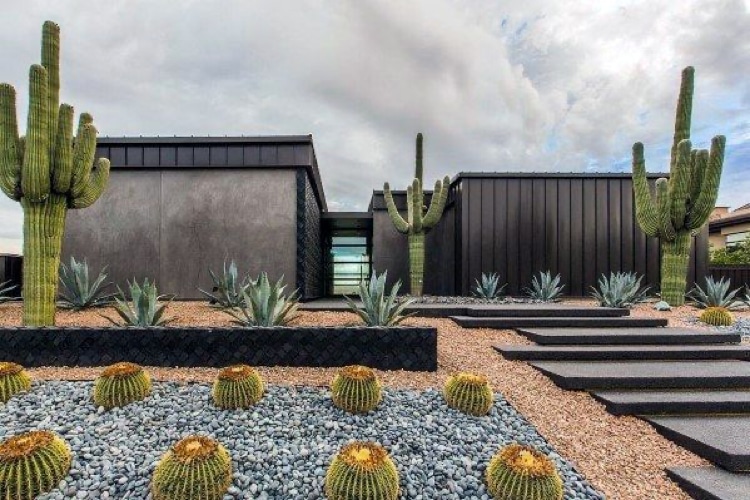 Mixing and Matching
Of all the landscaping styles mentioned previously, all five of them are fantastic options for one's yard. When it comes to front yards and back yards, the majority of them are separated by gates or walls which means that it is all up to the homeowner for the landscaping design. For instance, it is possible to have both the front and back yards be desert landscaping while it is also possible to have desert landscaping in the front and tropical in the back yard. Hence, the possibilities may seem endless when combining different Las Vegas landscaping styles in one's yard.
Mixing different landscaping styles may be a superb choice for one's home. Some individuals like to contrast different Las Vegas landscaping styles that all look great. For instance, a combination that may look spectacular is tropical landscaping in the back of the house and modern landscaping in the front. Both Las Vegas landscaping styles do not require loads of maintenance and are simple to take care of. Ultimately, mixing and matching is all up to the homeowner's decision and an individual's specific and important taste.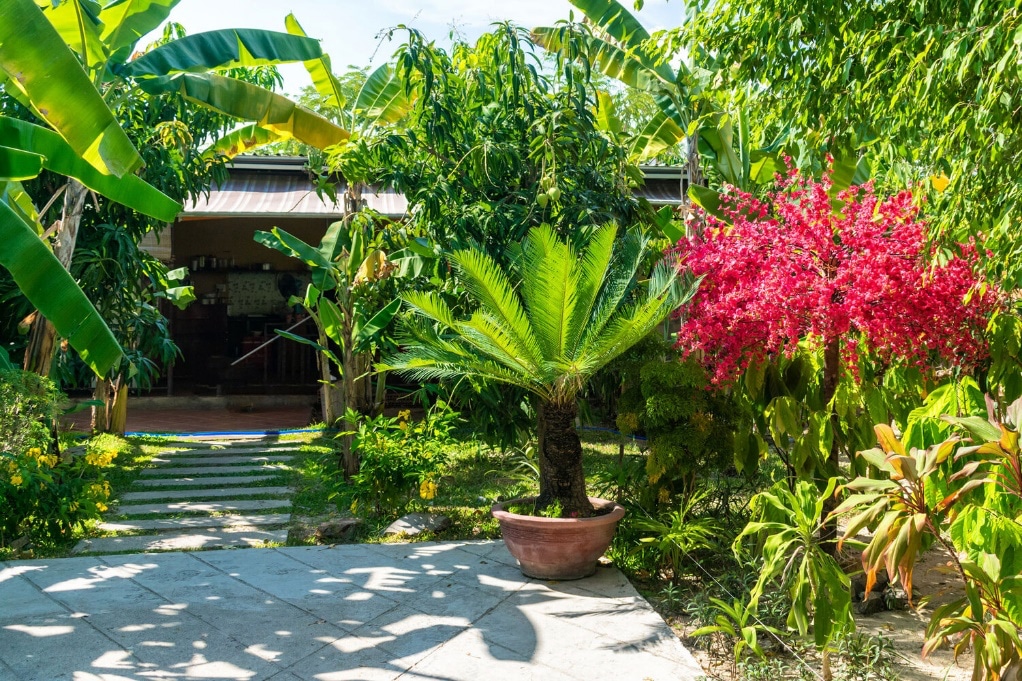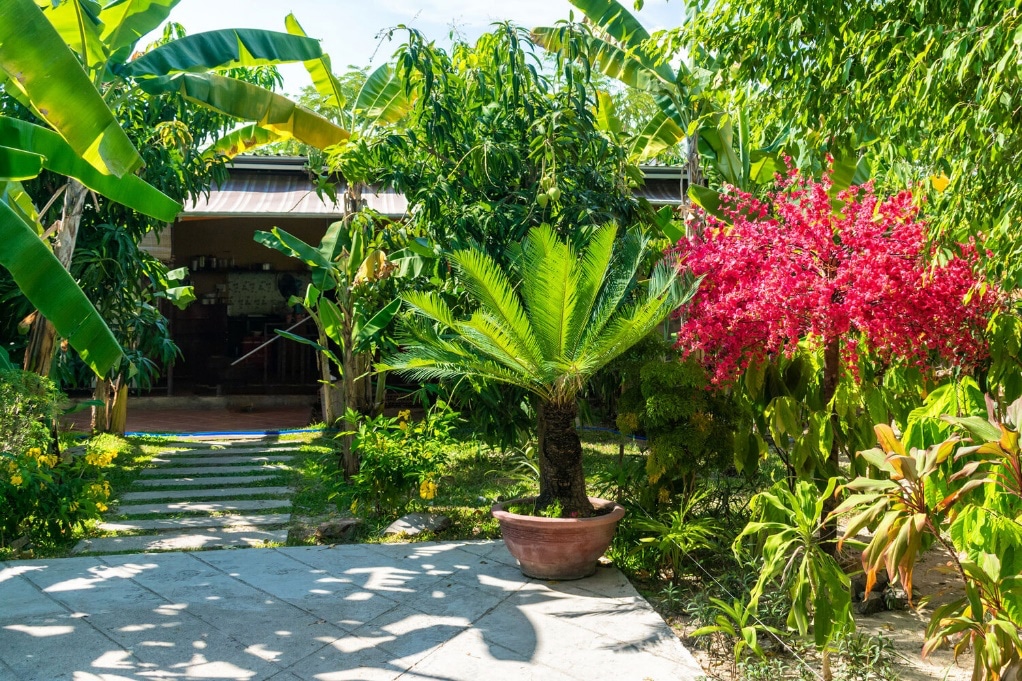 Throughout this entire guide, the benefits of each of the four top-notch landscaping styles are discussed in detail. When comparing the amount of maintenance, three of them all require little to no effort after installation while traditional landscaping is the only one that requires monthly maintenance from a Las Vegas maintenance team. In conclusion, modern landscaping, traditional landscaping, tropical landscaping, and desert landscaping are all of the premier Las Vegas landscaping styles that fit well into both one's front and back yard. All four styles will bring joy and beauty into one's home.