Are you looking forward to having a beautiful Las Vegas yard in the Spring of 2015? Don't forget that preparation for a great looking yard in the upcoming year occurs now in the winter months.

December is a busy month with the holidays approaching, let Cacti Landscapes help you review a few simple yet important things to keep in mind for your Las Vegas winter landscaping plants this season. As you look out for the health and growth of your plants for the upcoming year, pruning is something to pay close attention to. Pruned plants are not only healthier and vibrant looking, but are less work to care for down the road, which also saves you time and money in the long run.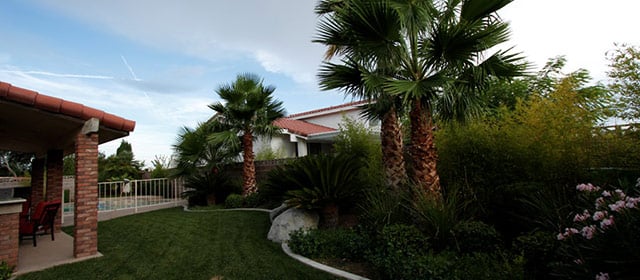 What to Prune this Winter
Specific attention for many Las Vegas natives should be paid to the pruning of trees, roses and shrubs.
Trees and Shrubs:
Pruning trees and shrubs in your yard is easier in the winter months because the leaves have primarily fallen, this allows you to cut only what's necessary without leaves getting in the way. Pruning trees and shrubs during this time which is also known as their dormant season, allows the plant to be invigorated. The pruning process maintains the plants energy reserves that will encourage new growth after the season is over.
Roses:
Pruning of rose bushes in the winter months is specifically to ensure new growth of beautiful roses in the seasons ahead. Pruning of roses should occur in the winter months or before buds begin to swell on the branches. Since seasons are not as extreme here in Las Vegas, keep an eye on your rose bushes to ensure that you are able to prune them in good timing. Remove all old or dead branches but be careful not to remove more than half of the previous season's growth.
Pruning Tips
Trim your plants at an approximate 45 degree angle. If a branch is cut flat it creates a blunt surface, this can collect water which increases the chance of decay.
Always remove branches first if they appear to be dead or dying.
If a limb on a plant seems to be dying or diseased be sure to cut far enough below the infected area to assure that it is removed completely.
Pruning is best when plants are dry in case there are any infected parts of the plant. Be mindful of when your plants were last watered and pick a day with dry and mild weather. Water can spread disease and cause unwanted damage to a healthy plant.
Trim branches in three parts. First you can cut off about 1/3 of the branch to remove extra weight of the branch. Second, cut the remaining branch you are removing and lastly make one small cut off the top.
Do your best not to scalp your plants. Plants look best in their natural organic shape, pruning them in this way allows them to grow in the way that it is easiest for them naturally as opposed to a forced shape which may be trimming healthy branches and leaving unhealthy ones behind.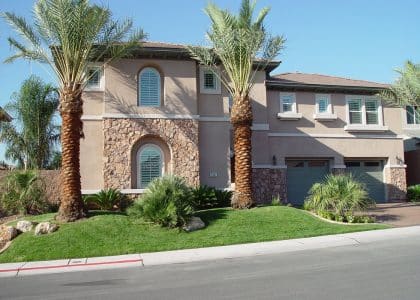 We're Here to Help
Now that you're ready to prune all of your winter trees, shrubs and rose bushes; we hope you enjoy a sunny day in your yard taking care of your plants. We know what a busy time of year this is, we at Cacti Landscapes are happy to help you in the pruning process of your yard to ensure that it remains healthy and esthetically appealing for you to enjoy. Your safety is also important to us, never hesitate to call your Vegas winter landscaping professionals for professional help.