Landscaping gives a huge amount of possibilities, wherever in the world you plan to do it. We are covering landscaping with rocks in this article. Rocks are a popular way to improve your gardening or landscaping. The options that rocks provide can give you a decorative look, and in certain parts of the world, rocks are more efficient for use in your landscaping design.
In this article, we're looking at landscaping ideas with rocks. Whether you are looking to give ideas to your Las Vegas Landscapers or you want to try your hand at landscaping yourself.
Advantages of Landscaping with Rocks
Rocks may not help the plants in your garden to grow, but they have a lot of other benefits when compared to mulch and other materials you might be thinking of using for landscaping. Mulch degenerates and decomposes so it will need to be replaced every couple of years. If you are landscaping with rocks they might cost more upfront, but they will last so much longer.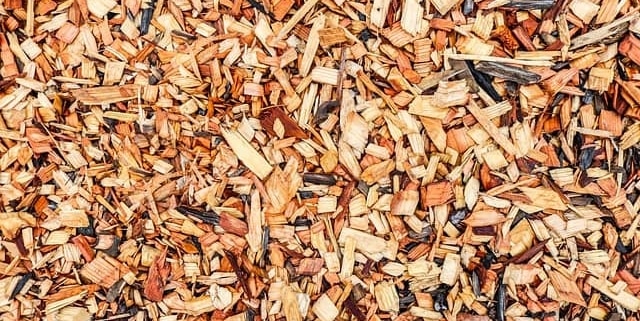 There are some other benefits including the fact they're not flammable. If you live somewhere you can get wildfires then you might want to think about landscaping with rocks to stop fires from growing.
Decorating with Rocks
Rocks also give a whole load more options for landscaping. They are rigid and unlike mulch, you can use them to create some interesting patterns and even separate areas of the yard. They can be used as building blocks. You can also create amazing and interesting patterns with rocks, knowing that they will last for many years and you don't have to worry about them degenerating over time.
Whether you want to create a 'stepping stone' look or an organic feel to make beds for planters, you can do so with rocks. They are incredibly versatile.
Using Centerpieces
You can use rocks to create a centerpiece in a flower bed or planter. This is a low-maintenance way to create an interesting look, plus you can experiment with types of rocks. In hot backyards, rocks can look great, and the fact they don't dry out in the sun can be a big benefit to using rocks as a centerpiece. There are so many landscaping ideas with rocks if you start to look at images.
Flower or Plant Beds with Rocks
Rocks can be used to separate different areas in the garden. It is definitely worth using rocks to separate out the different areas of the garden, it gives an interesting look with less of a "man-made" feel to it. It's also a resourceful way to use rocks for landscaping.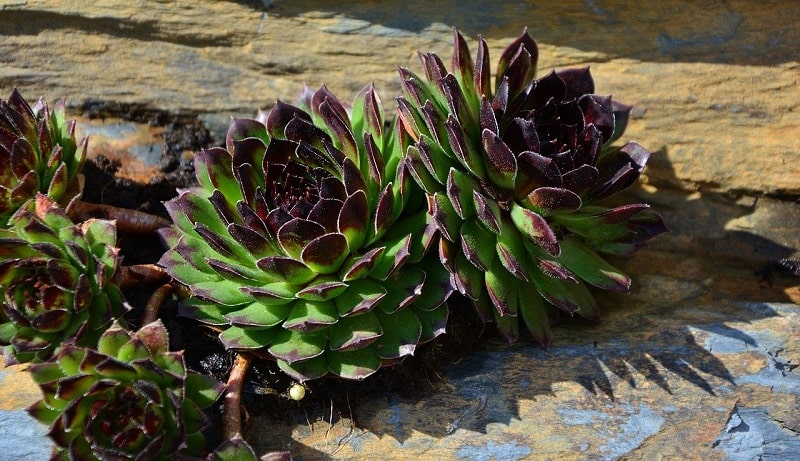 You can use rocks to create edging or bedding areas to plant things, to separate trees or just about anything else! You could even create a vegetable patch cordoned off with some rocks.
Rock Constructions in Gardens and Ponds
One of the great things about how hardy rocks are is that you can use them in conjunction with water. I love the inventive look of rocks in ponds to create a trickle-down effect, a bit like a mini waterfall. You can also use them to create a decorative center for your pond or as edging around the pond itself. Why not create a path around the pond and lead the way with rocks or stepping stones?
Types of Rocks Used in Landscaping
Rocks occur pretty much everywhere in the world as a natural phenomenon, so there is no point in getting them shipped halfway around the world. Unless you are creating a specific look, go for locally sourced rocks. If you are decorating your garden or looking to get into landscaping in Las Vegas, look for landscaping with rocks in Las Vegas. What is available locally?
Wherever you are in the world you will find that landscaping with rocks isn't too difficult to come by. There are stores where you can buy them but don't forget that these rocks also occur naturally, you may have some in your land already.
Pebbles, stones, and rocks can all be used for different looks. You can even look at gravel to fill large areas. Don't forget, this is an excellent route to a maintenance-free yard.
Rocks and stones can sometimes be turned into stepping stones in order to allow for specific use as a pathway. Also, you can often buy rocks sorted into specific sizes and designs which can give a much more uniform look to your garden.
It's easy to see why rocks are commonly used in landscaping. They're simple and relatively easy to use to create either temporary or permanent designs in your yard. Rocks also need virtually no maintenance and can withstand all weather. Whatever type of landscaping you are involved in, rocks should create a key part of your list of tricks.