Your garden is bound to love mulch! This material is incredibly popular for a lot of reasons. It's low-maintenance and it allows for a lot of different landscaping options. You can use it to easily sculpt your yard, pot plants and even create borders out of it. It acts as protection for plants and even discourages weeds. So you can see why most landscape gardeners swear by landscaping with mulch whether they are in warmer or colder climates.
How to Make Mulch
Mulch can be made out of a lot of different materials but we always recommend using organic mulches. You can also make your own. Mulches can be made from shredded, unwanted garden materials and even waste from previous years, ready for when the best time to mulch rolls around the following year.
Garden mulches that can be used include composts, leaves, wood chips, and perhaps the most popular in some parts of the world, bark from trees.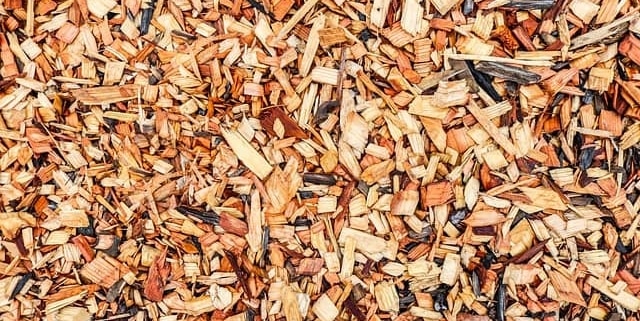 Types of Mulch for Landscaping
Let's go through some of the best types of mulch for landscaping.
Landscaping fabric is one of the best mulches for landscaping if you are looking for long-term use and to suppress potential weeds! If you are making mulch then this isn't an easy option, but store-bought landscaping fabric can be a good choice.
Cocoa chips are actually the hulls from the beans and they are very flexible. They have negative sides too, they're not suitable for gardens with pets as they can make them very ill or even be fatal to dogs. Also, they decompose quickly and they are a bit on the expensive side.
The bark is arguably the best type of mulch for many yards. It is easy to obtain, and bigger bark chips tend to last for a long time meaning your landscape is protected. Shredded bark is available pretty much everywhere that sells landscaping equipment, too. The downside is that it can move around and isn't great for use on slopes.
Compost can be a breeding ground for weeds, but it is also very good for plants and can improve the quality of the soil. For those who are really looking to make their gardens flourish with beautiful plants, compost is definitely worth recommending. You can also either make it yourself or buy it for free, making it one of the best mulches for landscaping on a budget.
People who are landscaping with mulch often choose stones as they will never break down. They can also help with irrigation and in some cases, suppress weeds. Stones can be a pain if you ever want to move them out of your yard, but in the majority of cases, they look good and can suit all sorts of climates.
Landscaping plastic is more functional than it is fun. It won't break down, which can lead to more maintenance, and it doesn't easily allow for water through the soil. It's good for use to protect plants in cold climates and for those who are growing things in their garden.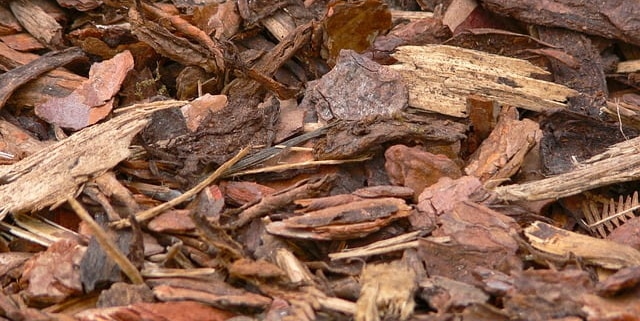 Choosing the Right Type of Mulch
Choosing the right type of mulch for landscaping depends on a few different things that are specific to your own space, as we explore below. Landscaping with mulch isn't just as simple as choosing your favorite.
Location
The actual location in which you are looking to apply mulch makes a big impact upon the decision you will make. The size will dictate the cost of your materials, and other factors such as whether there are slopes or hills, and even whether the area sees a lot of sunlight, will come into your decision-making process.
Weather
Will the weather where you live to make your mulch erode too quickly? Is it cold, but you need to protect plants that are used to warmer climates? Finding the right mulch can make all the difference to this and even prevent the weather from having an adverse impact on your landscaping. If you opt for a mulch that breaks down quickly, extreme weather might make this happen with even more speed.
Soil Type
What is the soil like where you are? Are you looking to grow things or just block out an area? If you live in an area where the soil can be a little bit unforgiving then you might be able to give certain produce a helping hand by choosing the right mulch for landscaping, and compost will almost always help with soil quality.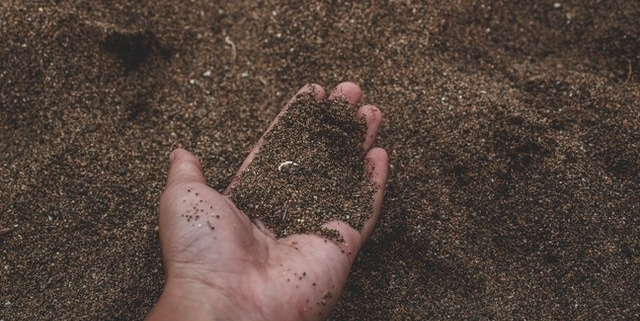 Plant Type
The type of plants you are looking to mulch around plays a part, too. If weeds can be terminal to the plants then you might consider something like plastic or landscaping fabric to give that extra layer of protection.
When is the Best Time to Mulch?
Mulch in the fall, or in the winter, or sometimes in the early spring, for the best results. Mulch can help your plants through the colder months and also give a layer of protection when it starts to get warmer and weeds to start to thrive.
Obviously, mulching depends on the location you are in, but if you are getting ready for a cold snap then it could be time to put down some mulch to warm things up and protect the roots of your plants so that the winter doesn't cause them to wither and die.
Please feel free to reach out to Cacti Landscapes if you have any questions about landscaping, we are happy to answer your questions. You can contact Cacti Landscape through our website by clicking here.